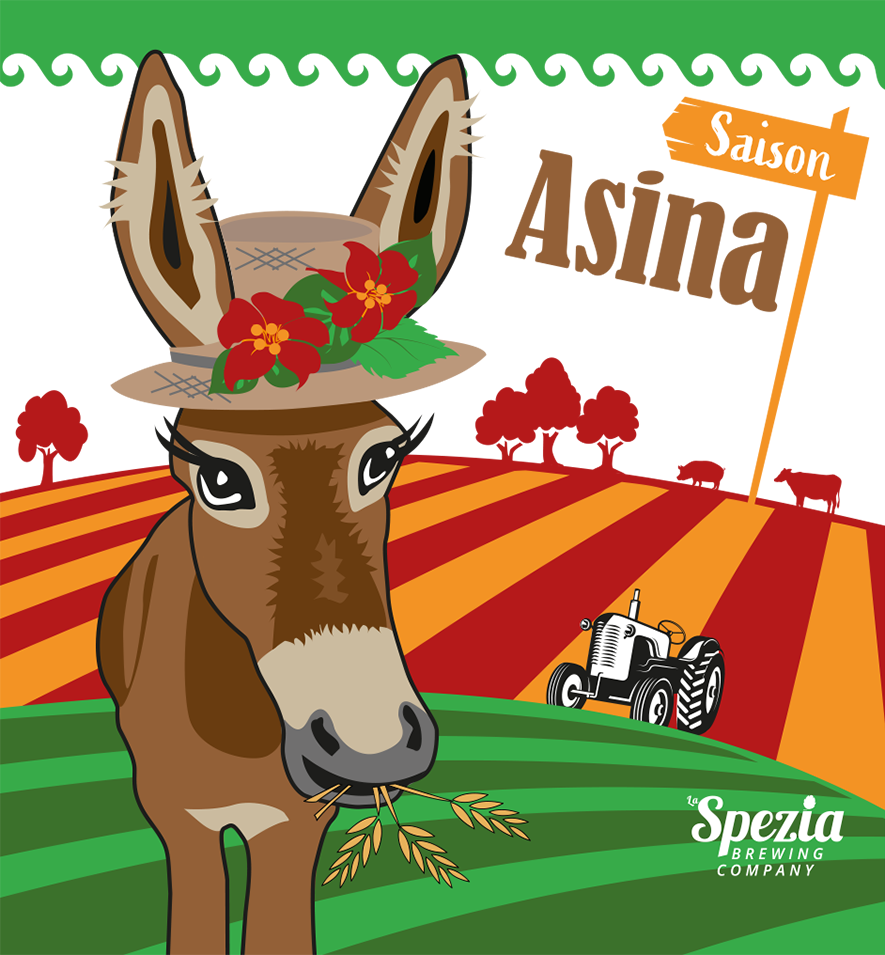 Asina
Style: Saison
Alc: 6.4% vol.
IBU: 25
Hops: Saaz, Motueka, Nelson Sauvin
Ingredients: Water, barley malt, wheat malt, hops, yeast
Information: A pale beer with a fruity freshness, both in aroma and in taste. Notes of citrus, grapes and tropical fruits with a light peppery aftertaste.
The beer had the name Contadina until December 2022.
Competitions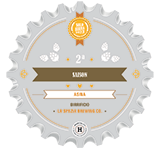 Solo birra 2023 – 2° classificata
Categoria – Saison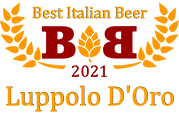 Best Italian Beer 2021 – Luppolo d'oro
Categoria – Saison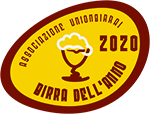 Birra dell'Anno 2020 – 3° classificata
Cat. 26 – Birre chiare e ambrate, alta fermentazione, da basso ad alto grado alcolico, di ispirazione belga (Saison, Biere de Garde, Farmhouse Ale)14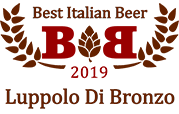 Best Italian Beer 2019 – Luppolo di bronzo
Categoria – Saison